On Sunday, New Zealand Rugby formalised the decision of most rugby unions to postpone all coach and referee related courses, including RugbySmart and Small Blacks, as well as cancelling all clubs, schools and referee associations cancel all team and group-based rugby trainings.
This position is to stay in effect until Saturday 18 April, or further notice. With the advice that this pandemic will last far longer than weeks, New Zealand Rugby will review the proposed start date of community rugby and provide on-going advice on that in due course also.
Previously, club rugby was penciled in to start on 18 April, with contact training from Monday 13 April.
For more information of rugby's response to COVID-19 on the NZR website https://www.nzrugby.co.nz/news-and-events/covid-19/, or for more general information on COVID-19 the Government's website https://covid19.govt.nz/
+++++
As well as the rugby on the field, Covid-19 has forced the cancellation of two clubs' celebrations, with the Wellington Axemen (150th season) and Marist St Pat's (50th season) celebrations deferred, both most likely to 2021:
Marist St Pat's:
We regret to advise of our decision to postpone our 50th Jubilee celebrations scheduled for Queen's Birthday; the events will be moved to 2021. We wish to provide certainty to those who are making travel arrangements for that weekend and for our own preparations. A new date will be communicated as soon as possible. If you have already paid for the planned Jubilee Dinner and would like a refund, please contact us. Alternatively, any bookings already paid will carry forward and hold your place.

Presuming that club rugby has resumed by Queen's Birthday 2020, club members will be warmly welcomed to our clubrooms to celebrate Marist St Pats in a simpler capacity.

Tim Donoghue's book documenting 50 years of Marist St Pats rugby will still be published in 2020, most likely by the end of April. We will share more about the launch and how to purchase in due course.
+++++
On Saturday World Rugby announced further action in response to the global COVID-19 pandemic. 
After detailed and constructive dialogue with the respective host and participating unions, and with the wellbeing of the global rugby family at heart, the following events have been postponed:
The men's HSBC World Rugby Sevens Series tournaments in London and Paris will be postponed, provisionally until September
The women's HSBC World Rugby Sevens Series tournament in Langford has been postponed until later in the year
The final men's HSBC World Rugby Sevens Challenger Series event has been postponed until later in the year
Some Rugby World Cup 2021 and 2023 qualifying events have been postponed
In addition, the following event has been cancelled:
The World Rugby U20 Championship 2020, scheduled to be hosted in northern Italy in late June and July, has been cancelled following detailed consultation with the Federazione Italiana Rugby.
+++++
Coronavirus: New Zealand Rugby confident they have reserves to wade through the crisis
New Zealand Rugby's significant cash reserves are about to get a hammering as coronavirus realities bite home, though chief executive Mark Robinson believes they have the resources to survive the global crisis.
New Zealand Rugby has strong financial reserves, in the region of $90 million, that are in place exactly for situations like this.
Read more HERE
+++++
https://www.theroar.com.au/2020/03/20/play-it-safe-or-play-on-tough-calls-coming-up-for-ra/
Some useful links to read more about this situation:
https://covid19.govt.nz/help-and-advice/for-community-groups/community-groups/
https://www.health.govt.nz/our-work/diseases-and-conditions/covid-19-novel-coronavirus
https://www.stuff.co.nz/national/health/coronavirus/120357259/coronavirus-all-community-netball-postponed
+++++
?️ Do you know an elderly or at-risk neighbour or relative who can't get out the house?

We have bags of fresh fruit and veg we will deliver to anyone within the Coventry area!

Please direct message us with details and we will get back to you ?#WeAreWasps #OurCommunity ?? pic.twitter.com/p81L6SRNKW

— Wasps Rugby (@WaspsRugby) March 17, 2020
+++++
? Stay safe whānau#BeKind#TātouTātou pic.twitter.com/SevKFMGWlO

— Northern United Rugby Football Club (@NorthsURFC) March 19, 2020
+++++
BBC Sport – Coronavirus: Welsh Rugby Union offers financial support to clubs https://t.co/1Yt951AAix

— 80minutes (@80_minutes) March 19, 2020
+++++
Association Proposes Urgent Relief Package For Community Clubs
In response to the COVID-19 crisis, the New Zealand Amateur Sport Association has developed a three-prong proposal for local and central government to consider, to support incorporated community sports clubs. The package is based on the premise that limits on usual club activity, when combined with the economic stress of club members, will create a severe financial strain for all clubs for at least the next 12 months, (and quite possibly longer).
---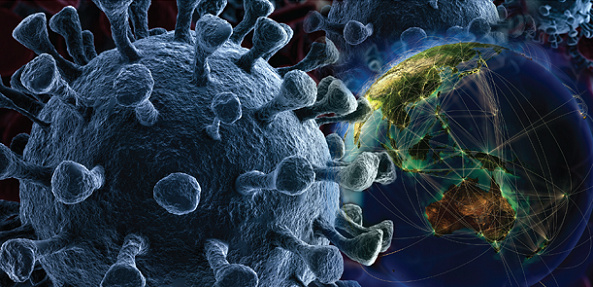 ---
Firstly, the Association proposes that eligible clubs receive a $1,000 emergency cash grant from central Government to be applied to the general purposes of the club. Clubs will be solely responsible for determining how and where the emergency grant is used. The estimated cost of this grant is $7.5 million, (less than one-tenth of one per cent of the Government's recently announced economic rescue package).
Secondly, the Association has written to the Registrar of Incorporated Societies, requesting a deferral (for 12 months) of the financial reporting requirements for incorporated sports clubs (to preserve their legal status), given they may be unable to meet to fulfil their annual obligations.
Thirdly, the Association recommends that local authorities waive the usage fees (if applicable) for sports clubs which use community-owned playing fields or facilities, for a period of at least six-months. This will enable clubs (should the regular season commence), to minimise this cost.
Listen to Association Chairman, Gordon Noble-Campbell discuss the package on Radio Sport's "Weekender Show" with Jim Kayes, here.
+++++
Allblacks.com recently had an article on their website looking at 10 rugby books to read with extra time on your hands.
The list is HERE 
What other New Zealand rugby books would also make this list?
+++++